---
Welcome to the world of Gordon McAdam Coaching, where men over 45 are encouraged to embrace the challenges and opportunities that come with getting older to shape their own destiny and create a life filled with meaning and purpose.
A message for you
As a man over 45, it's easy to fall into the trap of just coasting through life and accepting the status quo isn't it?
Settling for less than you are capable of achieving.
Spending every day just going through the motions.
Submitting yourself to the inevitable decline into old age.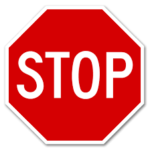 STOP RIGHT THERE!
Just because society portrays older men as weak and irrelevant, doesn't mean you have to play along. It doesn't have to be that way.
YOU HAVE A CHOICE … YOU ALWAYS HAVE A CHOICE
You can continue to accept the myth that you are past your prime and no longer the strong, confident and capable man you once were.
OR
You can seize the opportunity and embrace your unique strengths to make a positive impact on the world.
BECAUSE THE TRUTH IS …
… as an older man, you have a wealth of experience, knowledge and wisdom to offer. You have lived through countless challenges and setbacks, and have emerged stronger and more resilient as a result.
Isn't it time to shake off that weak mindset and take back control of YOUR life to become the HERO you were born to be, no matter your age?
Are you ready to stand out and stand strong?
STANDING OUT means embracing what makes YOU unique and using it to your advantage. It means stepping out of your comfort zone and trying new things. And it means not being afraid to be different and standing up for what you believe in.
STANDING STRONG means having the COURAGE and conviction to face life's challenges head on. It means being resilient in the face of setbacks and failures and having the STRENGTH and determination to see things through to the end.
But how do you do this?
Gordon McAdam Coaching
That's where I come in. I'm Gordon McAdam and I'm here to help you break free from the limitations of age and become the best version of yourself.
I know the unique challenges and opportunities that come with this stage of life. Whether you're dealing with a midlife crisis, a career transition, or simply feeling stuck and unfulfilled, I understand that life can be tough, and it can be easy to feel forgotten or overlooked and lose sight of your passions and goals.
But the truth is, it's never too late, you still have a positive role to play and a valuable contribution to make.
Through my exclusive coaching programme you'll learn how to:
Increase your physical, mental and emotional strength so you can lead a happier and healthier life
Create the mindset for success, so you can tackle any challenge life throws at you, achieve your goals and reach your full potential
Become your authentic self and make better decisions that benefit you with improved self-confidence and communication skills
Develop your suppleness to improve your range of motion and your ability to adapt to new situations so you can think on your feet
Connect with your heart and improve your emotional well-being by increasing feelings of love, compassion, and gratitude
Who this coaching is for?
If you're looking for a quick fix solution, this is not for you.
I'm not interested in providing band-aid solutions that only address the symptoms of a problem, rather than getting to the root cause and providing a lasting resolution. Shortcuts may provide temporary relief, but they won't lead to real, sustainable progress.
I only work with those who want real, lasting change, who are willing to put in the work and commit to making long-term improvements.
And there is no better time than NOW to seize the opportunity to turn your life around, propel it into a new phase and create a life filled with adventure, purpose and fulfilment. This is your chance.
For the:
Man who has had enough and is not willing to slip away quietly
Worker fed up with mediocrity and determined to rise above the rest
Entrepreneur who wants to shine and make a difference
Executive who demands more from life
This is for you.
Book your FREE discovery call
If this has resonated with you and you're ready to take that step to a better life, click here to book a FREE, no-obligation discovery call.
We will discuss what you want your future to look like, what challenges you are currently facing and work out a plan to realise your goals.
If you like what you hear, we can talk about moving forward, and if you're not ready we'll park the conversation.
Don't let your excuses hold you back any longer. Book your discovery call today and start your journey to becoming the best version of yourself.